Katarina Kranck
Yoga teacher & retreat manager
Katarina first started practising yoga over 15 years ago. It started out as a workout option, but has slowly but surely evolved to become a great part of her life as she realised the amazing effects yoga has on our physical mental state. In 2013 she completed a 200hrs yoga teacher training under the yoga teacher Gabriel Azoulay from the US. Katarina specialises in Vinyasa, Bikyasa (mix of Bikram & Ashtanga) and Yin yoga. She has also participated in several Vipassana meditation courses.
Katarina's strong will to share her favourite place of Bel-Air combined with her passion for yoga and wellbeing was the starting point for Wellness Vibes retreats.
Maxine Kranck
Yoga instructor & vegetarian chef
With a strong interest for all things related to health & wellbeing, Maxine is a keen yoga practitioner, Vipassana meditation and is most of the time found in the kitchen trying out new healthy recipes. After completing an MBA in Paris, Maxine decided to chase her dream and completed a 200hrs Hatha and Ashtanga teacher training in Mysore, India at Yogadarshanam yoga center. She also spent several months travelling around learning the ancient techniques of Ayurveda and it's philosophy on cooking food to maximise your mental and physical health.
During the retreats, Maxine teaches classes of Vinyasa Flow and Ashtanga at beginner and intermediate level, while also being responsible for planning and delivering nutritious vegetarian and vegan dishes to the yogis. Furthermore, she is the author of the "Wellness Vibes – mindful yoga recipes" cookbook that was released in 2016 and features most of the meals you can indulge at the retreats.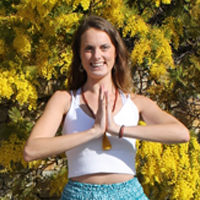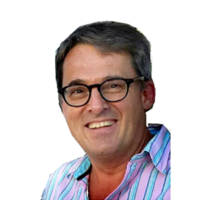 Gustaf Kranck
Meditation teacher
Gustaf's life goal is to understand how our mind works and how to reach a harmonious and stress free lifestyle. He is a devoted Vipassana meditator and started the meditation practise around 10 years ago. Gustaf guides meditation classes during the retreats and will full heartedly engage in philosophical discussion on life, mind and matter.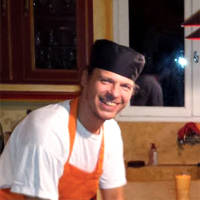 Jouni Tormanen
Chef
Jouni has had a strong passion for food since childhood. He grew up in a traditional household in Finland where everything was cooked and baked afresh, from homemade bread to fresh game meat and fish dishes. After graduating from the renowned Finnish cooking school Perho, Jouni travelled to France to learn all about authentic classic French cooking. Since then, Jouni has worked as a successful head chef and run his own restaurant that received a Michelin star in 2002. At the moment, Jouni is focusing on plant based cooking and works at different vegetarian food places and yoga centres around Europe.
Jouni teaches cooking classes and cooks during the retreats at special occasions.
Sofia Lindblom
Nutritionist & Photographer
Having undertaken three years of photography studies in Stockholm, Sofia decided to combine this with her biggest interest – health. She graduated with a Diploma in Nutrition and Lifestyle Coaching from Ireland's Institute of Health Sciences in 2016. Her passion for health has always been strong, but the real journey began in earnest while she was working as a flight attendant in 2012. During that period of her life she explored the knock-on effects of supporting the body through nutrition during both demanding and abnormal working conditions.
As each body has a different biochemical makeup, she believes that one diet doesn't fit all and instead needs to be tailored specifically. Her food and health philosophy revolves around discovering a balance between a healthy diet and a lifestyle tailored to your personal goals. Sofia's focus is threefold: to stabilise blood sugar levels; keep the footprint on earth to a minimum; and to eat a nutrient dense and plant-rich diet, while sourcing naturally grown and local food.