The holistic wellness community
Wellness Vibes Finland
At Wellness Vibes we believe in looking at wellness from a holistic perspective, where movement, mindfulness, food and a community space stands at the heart.
We are a family-run yoga & wellness studio and our mission is to bring wellbeing and positivity into people's lives. We want to create a welcoming atmosphere and inclusive community where you can find inspiration and stillness – an opportunity to pause and enhance your sense of wellbeing.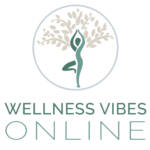 *NOW ALSO ONLINE* With WELLNESS VIBES ONLINE you can continue your yoga practice from wherever you are. We have a comprehensive online yoga library for you so you can do classes wherever you are at your own time.
Subscribe to our newsletter!